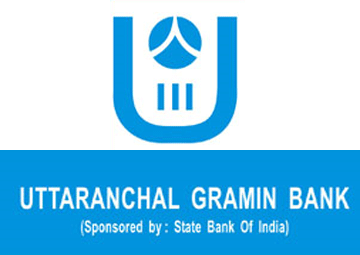 Uttarakhand Gramin Bank
invited applications from Indian citizens, for the post of Officer in Junior Management (Scale I) Cadre and Office Assistant (Multipurpose) from Indian citizens who have been declared qualified at the Online CWE for RRBs conducted by IBPS during September/October 2013. The candidates eligible for the post can apply online on or before 28 March 2014.
Uttarakhand Gramin Bank
, sponsored by the State Bank of India established under the RRBs Act 1976, came into existence on 1 November 2012, after the amalgamation of the 2 ERSTWHILE RRBs viz. Uttaranchal Gramin Bank, Dehradun (Sponsored by SBI) & Nainital Almora Kshetriya Gramin Bank, Haldwani (Sponsored by Bank of Baroda) in Uttarakhand state.
Important Dates
Opening date for Online Application Forms: 12 March 2014
Closing date for Online Application Forms: 28 March 2014
Date of Payment of Application Fees: 12 March 2014 to 28 March 2014
Vacancy Details
Total Vacancies: 206 Posts
Officer : 49 posts
Office Assistant : 157 posts
Uttarakhand Gramin Bank Recruitment Complete details here: http://goo.gl/yIM8rL